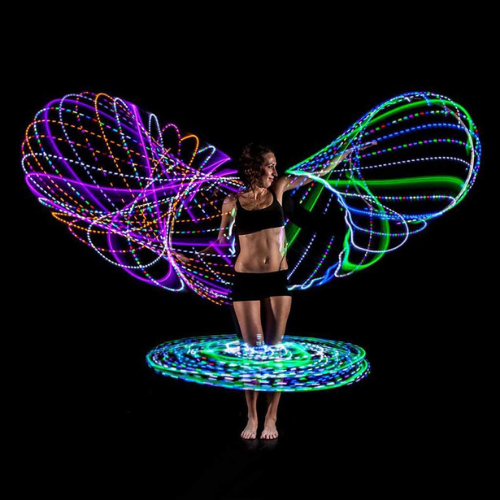 Light Up Hula Hoop
Light up a hula hoop brings beautiful design when performing.
A highly-skilled, sophisticated, and sassy performance that mixes dance and hula hooping with the newest, cutting-edge LED technology.
Custom illuminating colors, patterns, and graphics are delivered on stage in conjunction with seamless movements and choreography, to make an unforgettable, multi-dimensional visual experience.
Users can also add custom graphics, logos, and patterns into the performance for a very visual show which is personal to every client.
Why not test with these Light up a hula hoop.