Welcome to the Jugglebug ST005 Juggling Clubs Set
Mastering the Juggling Clubs are what every juggler aims to accomplish, and this set of 3 bright colored clubs give you an excellent opportunity to become a professional.  These foam Clubs are 18 inches long and are made of neoprene foam with textured handles.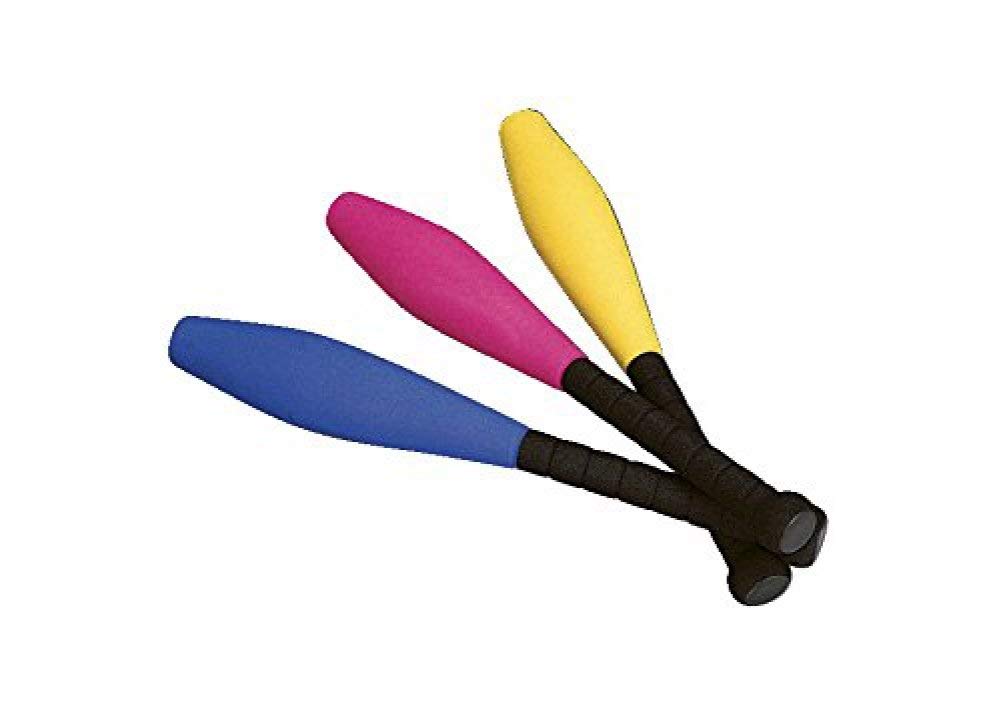 Set includes instructions and 3 Juggling Clubs with one in each color: Pink, Yellow and Blue.
Please note that this product contains latex