The internationally acclaimed entertainer, author winner of countless festivals and awards presents his Ultimate Juggling Products. These products have sold worldwide and are awesome for beginners, intermediates and pros alike.
His Juggling balls, juggling Scarves and Diablos , along with  his instructional videos will have you juggling in no time, or your money back!
"And that's my promise!" – Mister M
The "Ultimate Juggling Set" has won the European Juggling Set of the year award and has sold over 2 million times. and you can see from the reviews on Amazon that these products are the real deal Check out what he does in his video below.
And what is more special than anything else, is that even after 25 years of traveling and performing around the globe, Mister M still loves his job!
Check out Mister M's Best Selling Juggling Products
3 Juggling Balls and Burlap Carry Bag by MisterM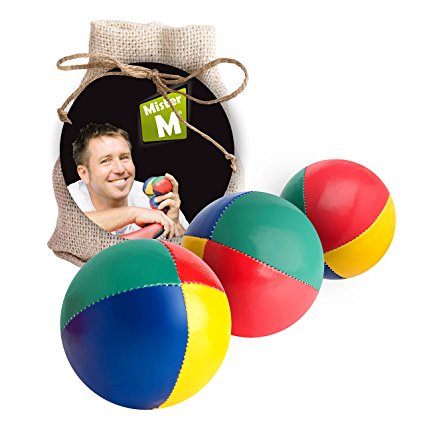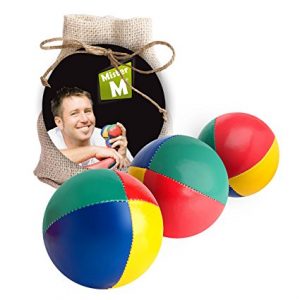 With over 400 reviews and a 4.4/5 star rating, these 3 soft juggling balls are an 'Amazon Choice' Product and are the only Juggling balls that have been CE tested safe for children.
Winner of the juggling award 2015, these balls come in a burlap bag and are accompanied by an instructional video from Mister M himself.

The ultimate Juggling Set- 3 Balls, 3 Scarfs and an Instructional video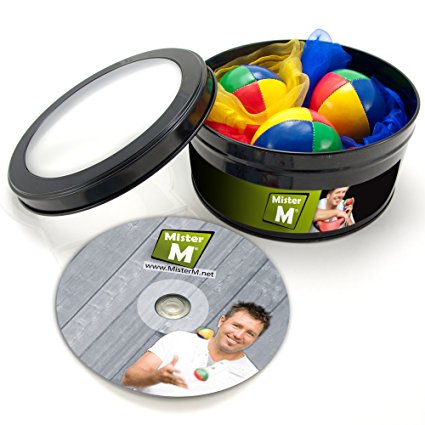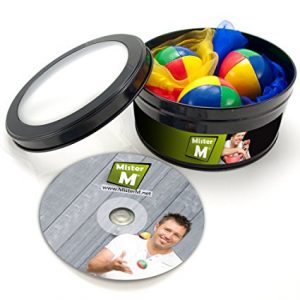 This is the ultimate juggling product and allows you to practice your art in both ball juggling and scarf juggling,  This once again comes with an instructional DVD from Mister M and is presented in a beautiful tin, so this could be an awesome gift for someone.  With 4.6/5 stars, these juggling products are once again and 'Amazon choice' for quality.
This set also comes with a 'learn to juggle guarantee, an exclusive promise from Mister M

The ultimate Diablo set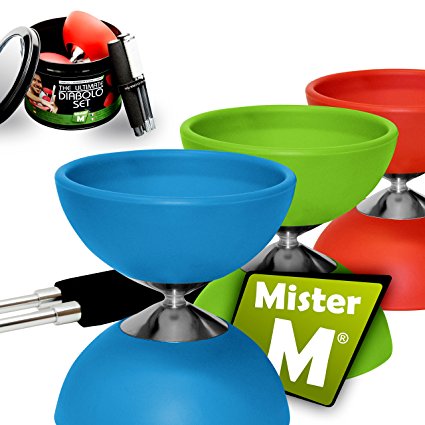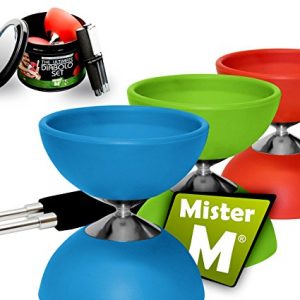 The ultimate diablo set comes with aluminium sticks with a foam grip and was another winner in the 2015 juggling awards.  This is the perfect starter set for any age and comes in a beautiful case, which makes this ultimate diablo set a great gift for the budding entertainer in your family or friends circle.
With a 4.2/5 rating this Diablo set is top of the range and well worth the money.

6 Dancing Scarfs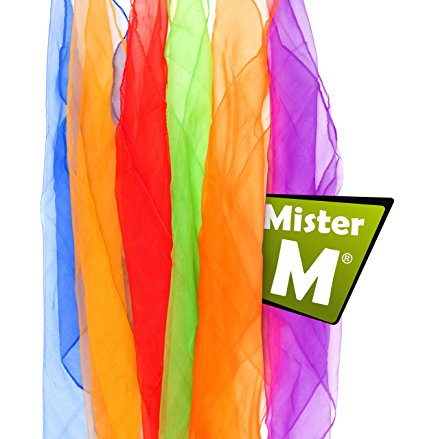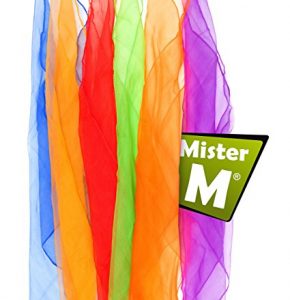 Each scarf measures 24 inches and come in yellow, blue, green, orange, purple and red, they are the only scarfs that are CE tested and are suitable for children.
The scarfs are lightweight and easy to handle and are perfect for perfecting your juggling skills
This amazing product also comes with a free instructional video from Mister M