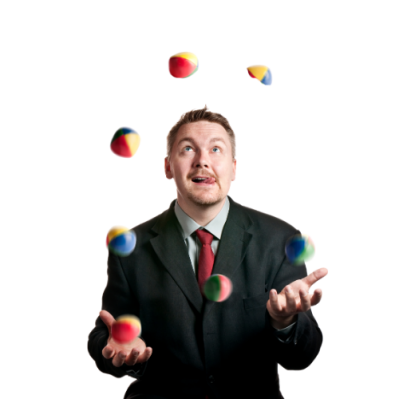 Best Circus Products
Juggling balls, Diablos, Unicycles, Yoyos, Hula hoops & more...
The Home To The Best Juggling And Circus Equipment
Founded in 2018 Juggle a lot had become the one stop resource for all of your circus equipment and performance needs. We are on only sell what we love and cater from the advanced juggler and performer to the novice. As well as your conventional juggling sticks we also stock a huge range of other cool products to hone your performance skills or start off a new hobby. This equipment includes unicycles, diablos Hula Hoops, YoYos, stilts and of course plate spinning.  So instead of mindlessly scrolling through your Facebook or seeing the latest happenings on Instagram try something new and different, buy some of our equipment and become an expert in the world of entertainment, and more importantly, really impress your friends and family
Looking for Best Circus Products?
We love all things juggling. We hope you do to
Credit cards currently accepted include Visa, Mastercard, Discover, American Express, Diners Club, and JCB. An Amazon.com store card is
We love to blog.  Who doesn't? So here you will find all of the latest news and happenings from around the world regarding circus equipment, performers and of course the reviews that we have carried out on the products that we sell. After all. if it isn't any good then it doesn't appear on our website.  Don't forget that we are always after collaborators to help us keep our blog up to date, so get in touch with us and learn how you can contribute to our cause. 
Looking for recommendations